Webinar On Artificial Intelligence (AI) Revolution
On Saturday, 8 July 2023 at 11:00am (American/Toronto Time)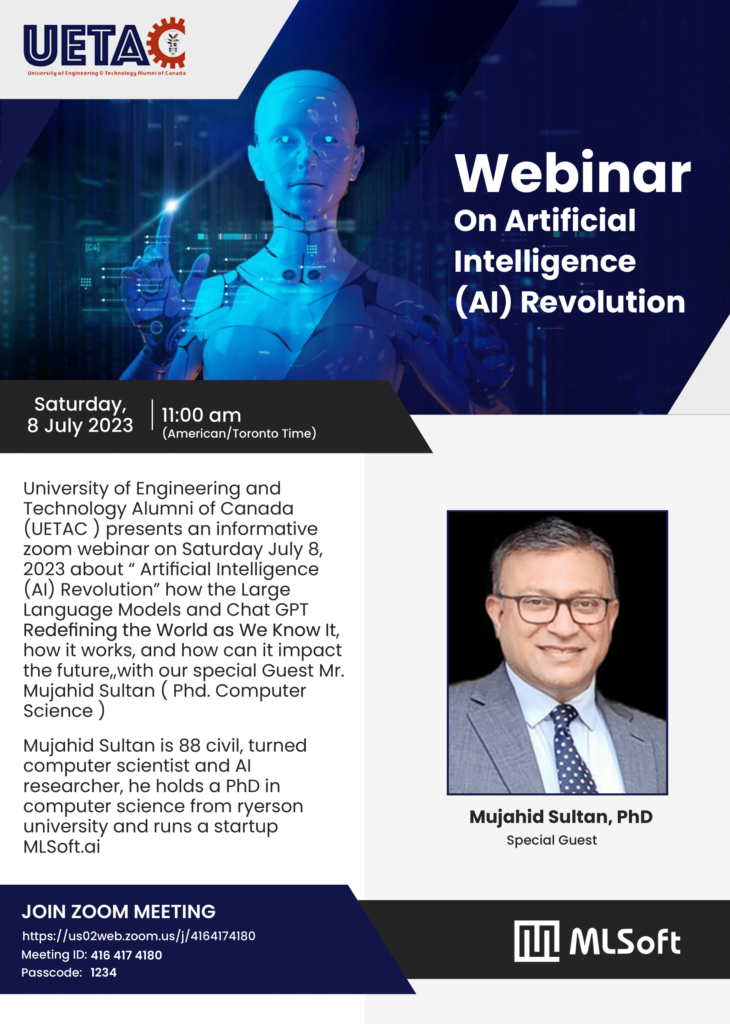 Are you a coding enthusiast? Do you love to experiment with new ideas and innovative solutions? Join us for MLSoft's upcoming Hackathon!
MLSoft is proud to host a Hackathon that will bring together the brightest minds in the tech industry. The event will be judged by industry professionals from leading companies across the globe, providing an opportunity for participants to gain exposure and network with leading professionals in the field.
The top 3 positions will be given cash prizes, and the top 5 positions will be offered internships in the ML/AI space with 3 months of paid coaching, with the potential for full-time employment. This is an incredible opportunity to launch your career with a leading company in the industry.
The Hackathon will be organized at NUCES on 16th June, 2023 at 12:00 PM. For more information download our promotional flyer.
Would you like to start a project with us?
We value our customers and consider them our partners in success, if you want to start a project with us feel free to contact us.