You don't need a consultant with 20 years of experience to tell you what you need for a system. Large Language Models can do it better.
ISO/IEC/IEEE 42010:2022 Standard
Number of View-Points generated by various Stakeholders using GPT-3 and W6H
Professionals & teams choose W6H.
You can login to free account to see try the service for one Project/Enterprise.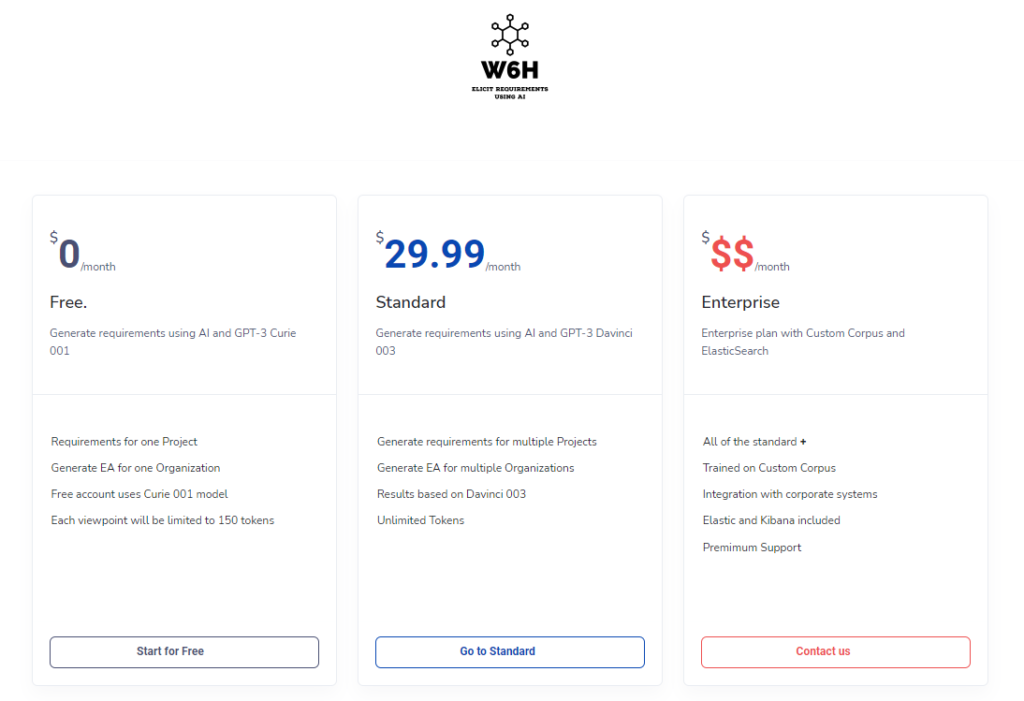 See What Our Users Are Saying
We're proud to have helped software engineers and enterprise architects streamline their requirements engineering process with W6H. But don't just take our word for it, here's what some of our users have to say:
As a software developer, I used to dread the requirements gathering process. The AI-powered system generates requirements for a stakeholder in minutes, the W6H Pattern and Framework methodology ensures that every stakeholder need is captured.
Our enterprise was struggling with requirements gathering, and it was causing delays and rework. But W6H is a game changer, we've streamlined the process and avoided costly misunderstandings.
I've used other requirements engineering tools before, but W6H blows them out of the water. The pre-trained language models make it lightning-fast. Highly recommended for everyone looking for a good requirements tool.
Would you like to start a project with us?
We value our customers and consider them our partners in success, if you want to start a project with us feel free to contact us.